Is Crawlspace Repair & Encapsulation right for your home?
EnviroPro Basements LLC provides crawlspace repair including crawlspace encapsulation, waterproofing, and installation of crawl space entry doors. We have a team of certified crawlspace experts that have been waterproofing and repairing crawlspaces for years, gaining the experience you depend on for quality assurance. See our service area directory for a list of cities we provide crawlspace repair.
What is crawlspace encapsulation?
Our Crawlspace Systems
We utilize crawl space solutions that are the best in the industry. We can fix issues like moisture in the crawl space, crawl space humidity, sagging floors, and replacing old and broken crawl space doors. See below for details on systems we use.
Crawlspace Drainage Pipe
This drain handles all waterproofing issues in your crawl space with pure water mitigation. It takes all access water and drains the water outward and away from your home, as well as through a crawl space sump pump. We highly recommend both systems for effective crawl space waterproofing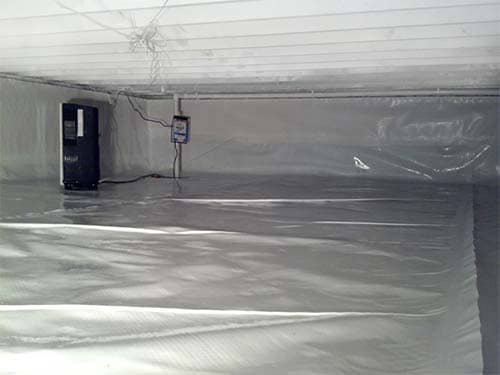 Heavy Duty Encapsulation Vapor Barriers
Heavy duty encapsulation vapor barriers have proven time and time again to be effective at keeping out moisture, humidity, and unwanted critters. These durable, vapor barrier liners are installed on the walls and floors, preventing water vapor and humidity from passing through. By keeping your crawl space dry, you protect your structure and insulation from mold growth and rotting.
Crawlspace Sump Systems
Crawl space sump systems are ideal for draining water from flooding crawl spaces. When paired with a quality drain system, your crawl space will be well protected from water damage on your home. It's not only a repair method but a preventative means to keep your home protected from future damages.
The Turtl™ Access Well
The Turtl™ Access Well is a durable plastic crawl space access well cover that we offer as part of our encapsulation process. Providing an airtight cover, it serves as an access well AND door combined. Made to replace those old concrete, wooden, or metal access wells, it's just what you need for a more attractive and long lasting choice. Available in green, brown, and beige, we have a color to match nearly any home.
PowerPost Crawlspace Stabilizer
The PowerPost Crawl Space Stabilizer by Nash Distribution is an extremely high strength, adjustable steel column designed specifically to stabilize or raise sinking and unlevel floors over crawlspaces. The stabilizer kits have pre-drilled holes in the top and bottom plates, and include zinc-coated lags, washers, and wedge anchors.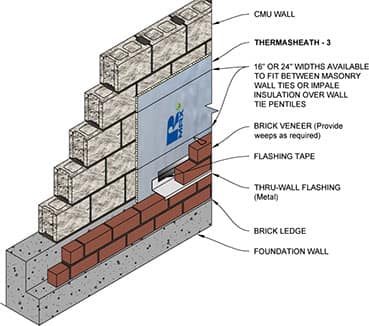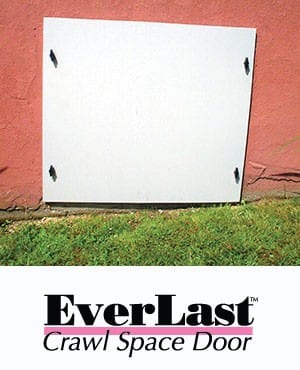 Rmax Thermasheath®-3 Insulation
We also use Rmax Thermasheath®-3 Insulation board having reinforced alimunum foil facers. Thermasheath®-3 is suitable for use in cavity walls, masonry walls, vaulted ceilings and some limited roofing applications.
Aprilaire dehumidifiers
We use Aprilaire dehumidifiers designed specifically for the crawl spaces. The Aprilaire dehumidifiers quietly remove moisture, helping to achieve total comfort through humidity control. The dehumifiers' compact size makes for ease of installation whether suspended with a hang kit or leveled above a crawl space liner.
Air Sealing Door
If you need a reliable crawl space door instead of an access well, we can install an air sealing door which will seal your crawl space entry way, keep critters and bugs away, and grant easy access to your crawl space.