South Jersey Basement Waterproofing, Foundation Repair, Crawl Space Encapsulation, Mold Remediation, and Property Clean Outs.
COVID-19 Update
As the global effect of COVID-19 continues to evolve, EnviroPro Basements is committed to the health and safety of our clients and employees. We are closely monitoring the changing situation and complying with public health guidelines to keep our employees healthy. Please click here to learn more about our company policy regarding COVID-19.
EnviroPro Basements

is a Family Owned Business Serving South Jersey
We are a family owned and operated business serving South Jersey. We love New Jersey and we love helping our neighbors with their homes.
We are dedicated to maintaining our 100% customer satisfaction and we maintain the highest standards of integrity and responsibility.
When it comes to basement waterproofing, foundation repair, and crawlspace encapsulation solutions for your home, get the expert.
We proudly service the following counties in New Jersey:
Atlantic, Burlington, Camden, Cape May, Cumberland, Gloucestor, and Salam.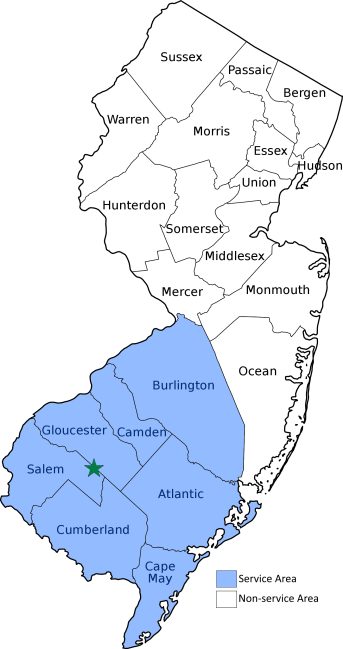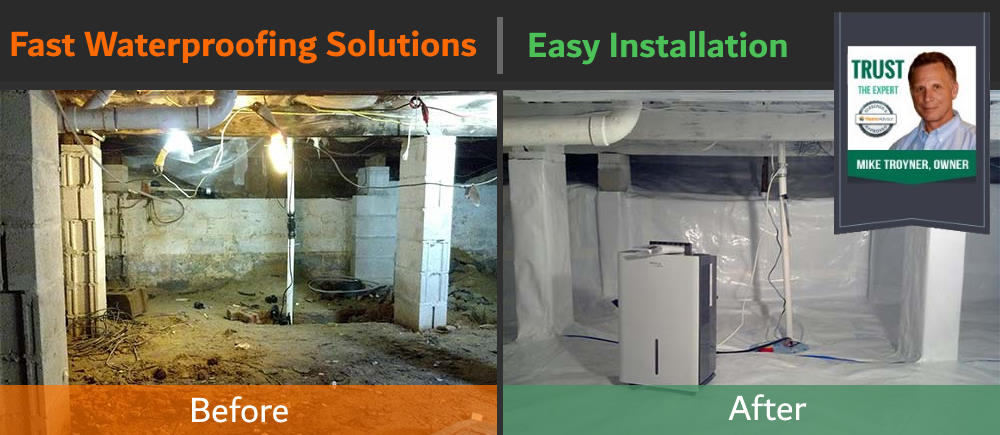 We've Been Waterproofing For Over 25 Years
We take extreme pride in waterproofing in South Jersey. Protecting your basement or crawlspace is a necessary investment for your home. Our team is committed to providing you with the highest level of professionalism and keeping our customers completely satisfied.
Scheduling your Free Estimate is Easy
We won't send sales people who work on commision to your house to upsell you products you don't need. You will be greeted by the owner of the company. We will only provide suggestions to fix your problem. Our friendly office staff is ready to take your call.
Frequently Asked Questions
Here are some commonly asked questions we get. If your question hasn't been answered please reach out to us.
Do you give out free estimates?
Yes. We can provide a free estimate for home owners inside of our service area. For potential home buyers not under contract we do charge a $75 fee.
Can you give me an estimate over the phone?
No. We will never give out an estimate without coming out to the property for a visual inspection. Our estimates are free, click here to schedule.
Will my homeowner's insurance cover the cost?
Unfortunately, in most cases homeowner's insurance will not cover the cost. You should first contact your insurance company.
Do you do outside grading?
We do not provide outside grading services. Our work pertains to waterproofing the inside. 
Basement & Crawl Space Waterproofing in Medford, NJ
Enviro-Pro did a spectacular job waterproofing our crawl space with their encapsulation system and a new drainage system. I would take a nap in my crawl space now – it's that clean! Thumbs up!
Ardivan R
Medford
08055
Basement Waterproofing in Woodbury Heights, NJ
Very easy to work with and logical in the work that needed to be done.
Robert W
Woodbury Heights
08097
Basement Waterproofing in Cherry Hill, NJ
Workers arrived on time. Placed tarps on floors to keep them clean. Was able to do the installation with considerably less demolition of existing walls than expected. Saved me lots on restoring the basement. Was done in one day, as expected. Left the house as clean as it was when they arrived. Very professional.
Bruce W
Cherry Hill
08034
Basement and Crawl Space Waterproofing in Philadelphia, PA
A designer appeared punctually for the appointment we had made with Enviropro. He gave us an estimate within one day along with a design that we needed to apply for a building permit. After signing the contract for the work, three workers showed up on the day we agreed upon and finished most of the… job. Our job was delayed because the township building inspector wanted to see the work before the cement was poured back over the collection system. The inspector was quite pleased with the work and commented that it appeared to be a "real professional job." Two workers completed the job after we had obtained the building inspector's approval. We contracted for a second job for the crawl space about a week later after we observed some moisture in the crawl space. We had the same great experience the second time. In fact, the workers showed up in the snow on one of the coldest days of the year and proceeded to spend much of the time outside the home trenching and installing a draining system for the new sump pump. Read more "Basement and Crawl Space Waterproofing in Philadelphia, PA"
Anne D
Philadelphia
19103
Basement Waterproofing in Mount Laurel, NJ
I had to put my trust into the procedure as I was not familiar with it. So far I have had no difficulties.
Geoff L
Mount Laurel
08054
Crawl Space Encapsulation and Waterproofing in Cherry Hill, NJ
Completely cleaned out all the debris in the crawl space and completely sealed the crawl space in a heavy duty plastic. Also installed a sump pump in the lower area where water was collecting and stagnating.Mike did a great job explaining the process and his workers were clean and professional. Job took two days with… three workers each day. They did a great job, it is worth every dime. The transformation of the crawl space was incredible. It is so clean and usable as storage area, no more smell or water or bugs.My wife will even go into the crawl space Read more "Crawl Space Encapsulation and Waterproofing in Cherry Hill, NJ"
Sigmund T
Cherry Hill
08003
Basement Waterproofing Estimate in Ventnor City, NJ
It went fine. The estimate was emailed within one day. Since my basement is unfinished, there was no urgency to correct the problem. However, Mike gave me a full explanation and open invitation to contact him as soon as I choose to get the work started. Mike is a gentleman in the truest sense and… I will not hesitate to use Enviropro when I am ready. Completely professional AND nice. Read more "Basement Waterproofing Estimate in Ventnor City, NJ"
Mark J
Ventnor City
08406