South Jersey Basement Waterproofing, Foundation Repair, Crawl Space Encapsulation, Mold Remediation, and Property Clean Outs.
EnviroPro Basements

is a Family Owned Business Serving South Jersey
We are a family owned and operated business serving South Jersey. We love New Jersey and we love helping our neighbors with their homes.
We are dedicated to maintaining our 100% customer satisfaction and we maintain the highest standards of integrity and responsibility.
When it comes to basement waterproofing, foundation repair, and crawlspace encapsulation solutions for your home, get the expert.
We proudly service the following counties in New Jersey:
Atlantic, Burlington, Camden, Cape May, Cumberland, Gloucestor, and Salam.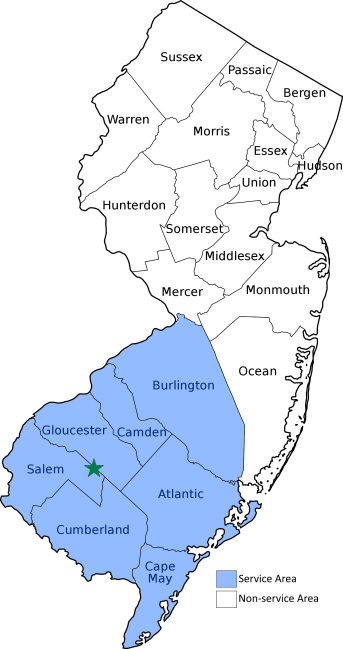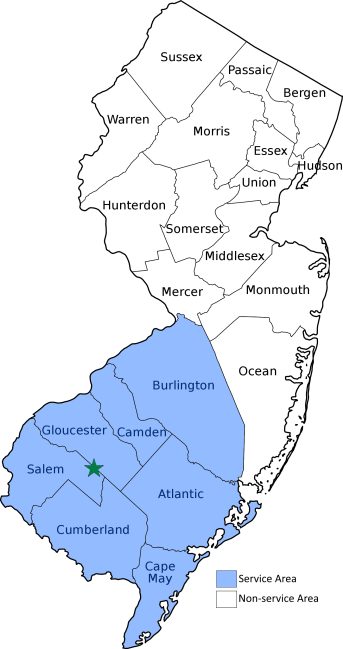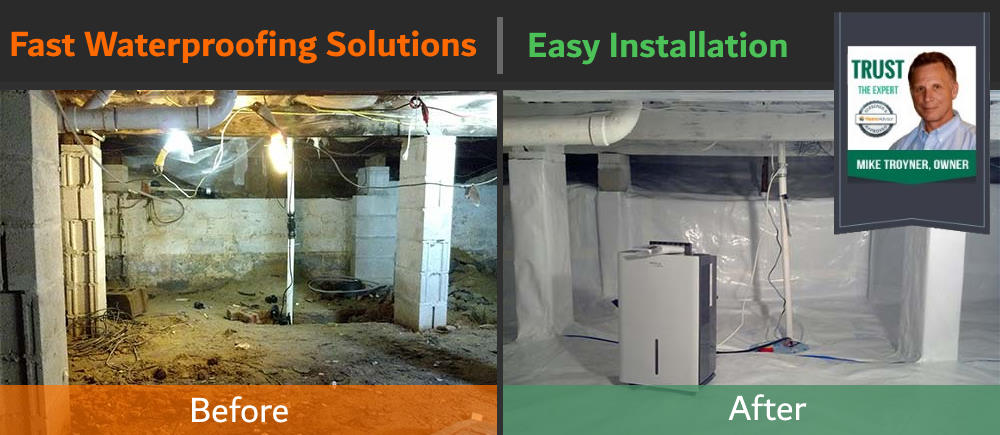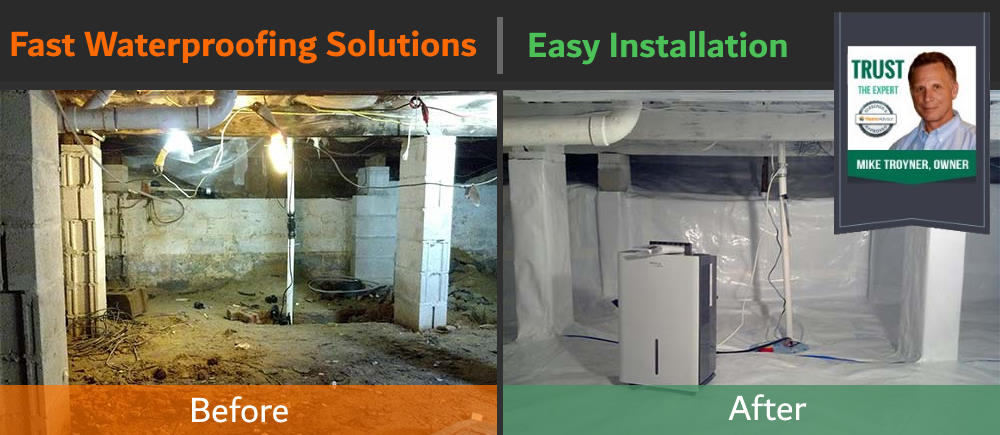 We've Been Waterproofing For Over 25 Years
We take extreme pride in waterproofing in South Jersey. Protecting your basement or crawlspace is a necessary investment for your home. Our team is committed to providing you with the highest level of professionalism and keeping our customers completely satisfied.
Scheduling your Free Estimate is Easy
We won't send sales people who work on commision to your house to upsell you products you don't need. You will be greeted by the owner of the company. We will only provide suggestions to fix your problem. Our friendly office staff is ready to take your call.
Frequently Asked Questions
Here are some commonly asked questions we get. If your question hasn't been answered please reach out to us.
Do you give out free estimates?
Yes. We can provide a free estimate for home owners inside of our service area. For potential home buyers not under contract we do charge a $75 fee.
Can you give me an estimate over the phone?
No. We will never give out an estimate without coming out to the property for a visual inspection. Our estimates are free, click here to schedule.
Will my homeowner's insurance cover the cost?
Unfortunately, in most cases homeowner's insurance will not cover the cost. You should first contact your insurance company.
Do you provide financing?
For qualifying customers we can provide financing
Do you do outside grading?
We do not provide outside grading services. Our work pertains to waterproofing the inside. 
Basement Waterproofing in Medford, NJ
The workmen arrived on time and laid out protective materials between the front door and entrance to the crawl. The lead man checked with me before undertaking each step of the operation. The crew worked diligently and neatly and got the job done as efficiently as possible. It took two days, which was what we… were led to expect. In every way this was as pain-free and non-disruptive as it could be, considering how much concrete had to be broken up, removed, and then the system put in. We have no complaints whatever about how this job was handled. Read more "Basement Waterproofing in Medford, NJ"
Joseph H
Medford
08055
Basement Waterproofing Estimate in Cherry Hill, NJ
Mike came here to give an estimate on possible waterproofing my basement. He came on time, very nice, courteous, and professional. He said actually I probably do not need to waterproof the basement but only need some seal/caulk work. He did not try to sell me something that we do not need. Although finally we… did not have the job done (because Mike said probably that's not necessary), we would highly recommend this company and will definitely use them in the future if we need their help. Read more "Basement Waterproofing Estimate in Cherry Hill, NJ"
John Y
Cherry Hill
08003
Basement Waterproofing in Cherry Hill, NJ
Enviro pro installed a track and sump pump in our basement/den. They did very thorough work, were kind and curtious, and most of all clean. Now that the job is complete, my wife and I are both very confident that our basement will be protected from flooding in case of heavy rain.
Joe D
Cherry Hill
08002
Basement Waterproofing in Marlton, NJ
Very satisfied. Educated me on the pros and cons.
Joseph P
Marlton
08053
Basement Waterproofing in Elmer, NJ
We had a lot of heavy rain in the beginning of June. I wanted to update my pump because the water was starting to fill to the top of the bucket. They came out right away and took care of it. They made it an easy job. Jason, the man who came out, was very… friendly. He even pet my dog & no one does! If needed, I would use them again. Read more "Basement Waterproofing in Elmer, NJ"
Jake B
Elmer
08318
Basement Waterproofing in Oaklyn, NJ
The crew arrived on time,they were very polite and professional. Any concerns I had, they answered to my satisfaction (how much weight will the new cement covering hold and how soon can I start putting weight on said covering). They were concerned with my fuel oil line running along the base of my floor. Should… the line leak,it would drain right to the sump and the clean up would be very expensive. I installed a anti-surge valve on the fuel tank to correct the problem. The work was done in a very timely manner and they cleaned the area up very well. Read more "Basement Waterproofing in Oaklyn, NJ"
Joseph S
Oaklyn
08107
Basement Waterproofing in Mickleton, NJ
I can't get down there myself so it is hard for me to evaluate it. I heard that there was still a little bit of water down there but that the humidity was good down there. These are the things people are telling me. When they come back I will have them check it out.… I still have some concerns that the problem is totally resolved but I am sure that they will resolve it if I contact them again. Read more "Basement Waterproofing in Mickleton, NJ"
Shirley S
Mickleton
08056