South Jersey Basement Waterproofing, Foundation Repair, Crawl Space Encapsulation, Mold Remediation, and Property Clean Outs.
EnviroPro Basements

is a Family Owned Business Serving South Jersey
We are a family owned and operated business serving South Jersey. We love New Jersey and we love helping our neighbors with their homes.
We are dedicated to maintaining our 100% customer satisfaction and we maintain the highest standards of integrity and responsibility.
When it comes to basement waterproofing, foundation repair, and crawlspace encapsulation solutions for your home, get the expert.
We proudly service the following counties in New Jersey:
Atlantic, Burlington, Camden, Cape May, Cumberland, Gloucestor, and Salam.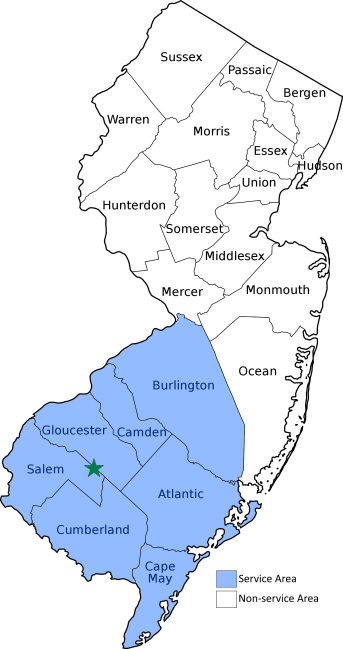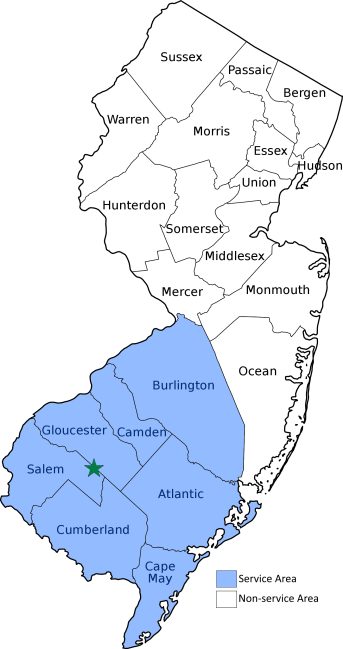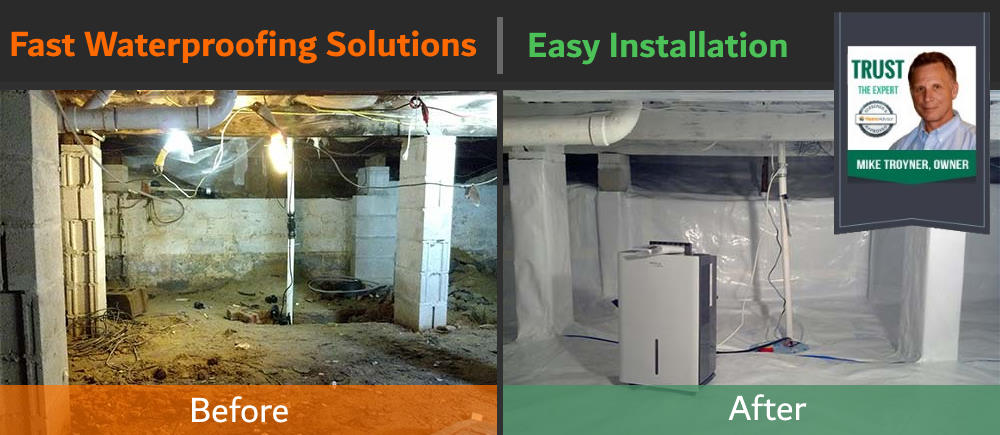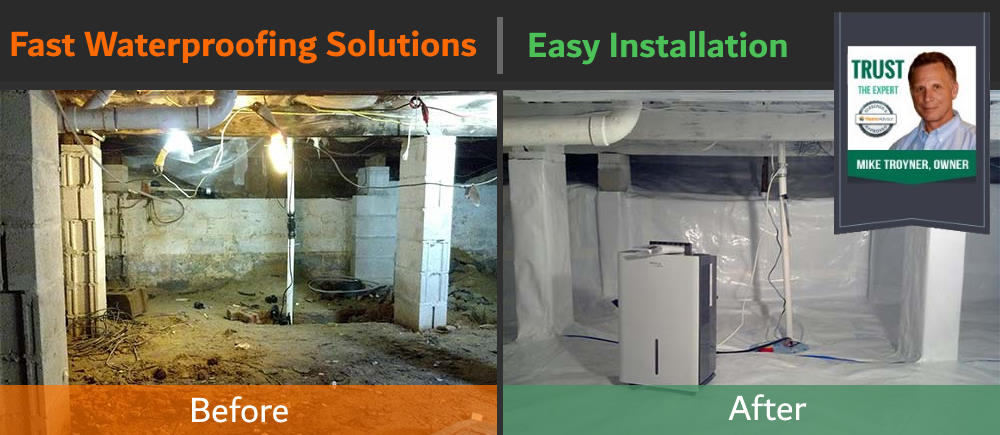 We've Been Waterproofing For Over 25 Years
We take extreme pride in waterproofing in South Jersey. Protecting your basement or crawlspace is a necessary investment for your home. Our team is committed to providing you with the highest level of professionalism and keeping our customers completely satisfied.
Scheduling your Free Estimate is Easy
We won't send sales people who work on commision to your house to upsell you products you don't need. You will be greeted by the owner of the company. We will only provide suggestions to fix your problem. Our friendly office staff is ready to take your call.
Frequently Asked Questions
Here are some commonly asked questions we get. If your question hasn't been answered please reach out to us.
Do you give out free estimates?
Yes. We can provide a free estimate for home owners inside of our service area. For potential home buyers not under contract we do charge a $75 fee.
Can you give me an estimate over the phone?
No. We will never give out an estimate without coming out to the property for a visual inspection. Our estimates are free, click here to schedule.
Will my homeowner's insurance cover the cost?
Unfortunately, in most cases homeowner's insurance will not cover the cost. You should first contact your insurance company.
Do you provide financing?
For qualifying customers we can provide financing
Do you do outside grading?
We do not provide outside grading services. Our work pertains to waterproofing the inside. 
Basement Waterproofing in Woodbury Heights, NJ
The team was very professional. They knew what they were doing and did it well. Very clean, for a dirty job.
Demetrios T
Woodbury Heights
08097
Basement Waterproofing in Mount Laurel, NJ
I had to put my trust into the procedure as I was not familiar with it. So far I have had no difficulties.
Geoff L
Mount Laurel
08054
Basement Waterproofing in Mount Holly, NJ
After hurricane Irene we got a lot of water in the basement. It went pretty good. They sent a guy out just to give us an estimate. He was much more in depth than some of these other places. They came in with I-pads and fancy tools. He was able to answer all of our… questions, there were questions which he didn't have answers for but he got back to us. Once we settled on a price, which was cheaper than several of these other places, we scheduled the appointment. The guys came, they said it would take four days, it took five, but they were scheduled for five anyway. It was fine. They had three guys come in. It was pretty clean. They were jack-hammering out concrete. They did the best they could. We actually requested that the line be run all the way out to the street. Normally they just kind of have it go out about ten feet out from the house. They special ran a pipe all the way out to the sidewalk and put the water to the street. That was an extra that they did which was good. They were professional and did their thing. At some point we might hook up a dehumidifier, we finished the basement. That was another thing that they offered. That plugs right into the system which works very well also. In the beginning we weren't really sure if it was working, but we got a lot of heavy rain and it was going off all the time. We haven't had a drop of water since. Read more "Basement Waterproofing in Mount Holly, NJ"
Michael G
Mount Holly
08060
Basement Waterproofing in Cherry Hill, NJ
Mike was professional, helpful and very knowledgeable. A+
Bob M
Cherry Hill
08002
Crawl Space Inspection in Cherry Hill, NJ
It went well, but I didn't move forward, the cost was just prohibitive for the value that I perceived. He is excellent and is a good guy. I liked him. It's just that the price was too high. He was very good. He spent the time even though he kind of knew I was reluctant.… He tried to do the sale and gave me all the information. The price was too high. The price for the Big Deal was worthwhile. Actually the information and the effort he put in, I thought it was value there for the $50. He went down in the crawl space and did a full evaluation, checked everything and had a good conversation afterwards. That was very good. I will use him if I need the service. Read more "Crawl Space Inspection in Cherry Hill, NJ"
Terence D
Cherry Hill
08034
Basement Waterproofing Inspection in Cherry Hill, NJ
It went terrific Mike is the owner and he's the one that came to do the inspection. the inspection was very thorough. he had great ideas and was very knowledgeable. I would recommend him.
Robert M
Cherry Hill
08002
Basement Waterproofing in Blackwood Ter, NJ
They installed 30′ of water guard and 30′ of 4″ plastic pipe for french drain, Bilco door drain, stone, etc. in the same trench to a new sump pit with 1/3 hp Zoeller cast iron pump,and an 1 1/2″ discharge line in the corner of my basement where I would get water on my floor… during severe rain storms. The process started with Mike Troyner coming out to assess the problem and a solution, then a written proposal (which was the lowest price) I told him as he was leaving that I had several proposals and would get back to him, he did not bad mouth the other companies or their systems (seems common among a few of the other bids) and I knew I wanted to do business with him. The crew showed up on schedule, they were very polite and professional and worked very hard. They put up a plastic wall to keep the dust to a minimum, laid a canvas tarp down where they came thru my garage to my back yard, and cleaned up every bit of mess that they made. Read more "Basement Waterproofing in Blackwood Ter, NJ"
Robert C
Blackwood Ter
08096